INDUSTRIAL WAREHOUSE FOR LEASE in SUBURBAN BUFFALO
August 22, 2019
Office/Warehouse Lease completed as Tenant Advocate at 176 Vulcan
August 29, 2019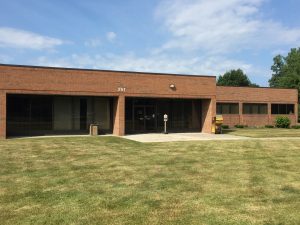 Software companies.  Marketing companies. CPA firms.  Law firms.  Insurance companies.  All general office users:
Situate your next workplace near University at Buffalo's Amherst Campus in "Audubon."  Single story 26,256 sf office building with 182  parking spaces.  Convenient location offering easy access to downtown Buffalo and to the the airport
Divisible for multiple tenants.
Call to schedule an inspection.
David graduated from Cornell University. He joined Pyramid Brokerage Company in 1998 after military service, irrigation system design & sales, and 10 years of facilities-related sales. David's practice includes: 1.) tenant buyer advocacy services in the office and industrial market segments, and 2.) marketing campaigns for sale or lease of office and industrial. Some of David's notable clients include: Winthrop Realty Trust, Professors Capital, Moore, N.A., National Gypsum, Columbus McKinnon, Saint Gobain, First Investors Corp., Patriot Equities, CW Capital, and PHH Mortgage.