1195 Main SOLD, Buffalo Office Building Transaction – Reprint from Jonathan Epstein / Buffalo News
September 21, 2019
Medical Office Lease RENEWED 18 Limestone, Williamsville, NY
October 5, 2019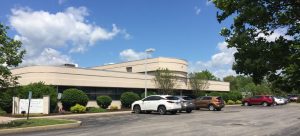 10,500 sf class "A" office building marketed then sold on 17 Beresford Court, Williamsville, NY.
Who sells the most office buildings in the Buffalo Area?  Visit   schillerSIOR.com  for the answer, or call 716-628-3477 to schedule a no-obligations, confidential meeting with Dave to discuss your real estate challenges.
David graduated from Cornell University. He joined Pyramid Brokerage Company in 1998 after military service, irrigation system design & sales, and 10 years of facilities-related sales. David's practice includes: 1.) tenant buyer advocacy services in the office and industrial market segments, and 2.) marketing campaigns for sale or lease of office and industrial. Some of David's notable clients include: Winthrop Realty Trust, Professors Capital, Moore, N.A., National Gypsum, Columbus McKinnon, Saint Gobain, First Investors Corp., Patriot Equities, CW Capital, and PHH Mortgage.